Putin's Russia Blows Up Scheme
For 'Greater Israel'Russian Military Demolishes IS Infrastructure, Destroys ISIS Terror Network, Dismantles ISIL Command & Control, Devastates Greater Israel Cabal
______________________________________________________________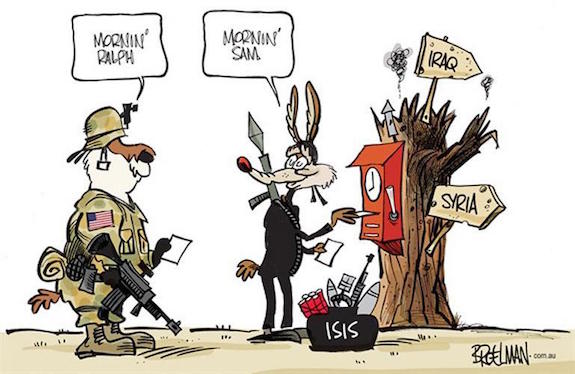 ______________________________________________________________
The Primary Zio-Anglo-American Strategy
In The Middle East Was Just Destroyed
In case you haven't noticed something quite extraordinary and magical just happened in the Middle East.
Russia's military has not only turned the tide in Syria — in just a few days time — President Putin has decisively subverted a longstanding Zio-Anglo-American scheme to create the Greater Israel.
The complete annihilation of ISIS (aka the Israeli Secret Intelligence Service) is central to Putin's geopolitical response to the rapidly unfolding agenda that was being executed by the Anglo-American Axis (AAA) throughout the Mideast. The Russian counterattacks are now being carried out with great forethought and subtle strategy. Sun Tzu would be quite proud of his 21st century students in Moscow and Saint Petersburg.
______________________________________________________________